Solutions Designed to Keep You Safe
Solutions Designed to Keep You Safe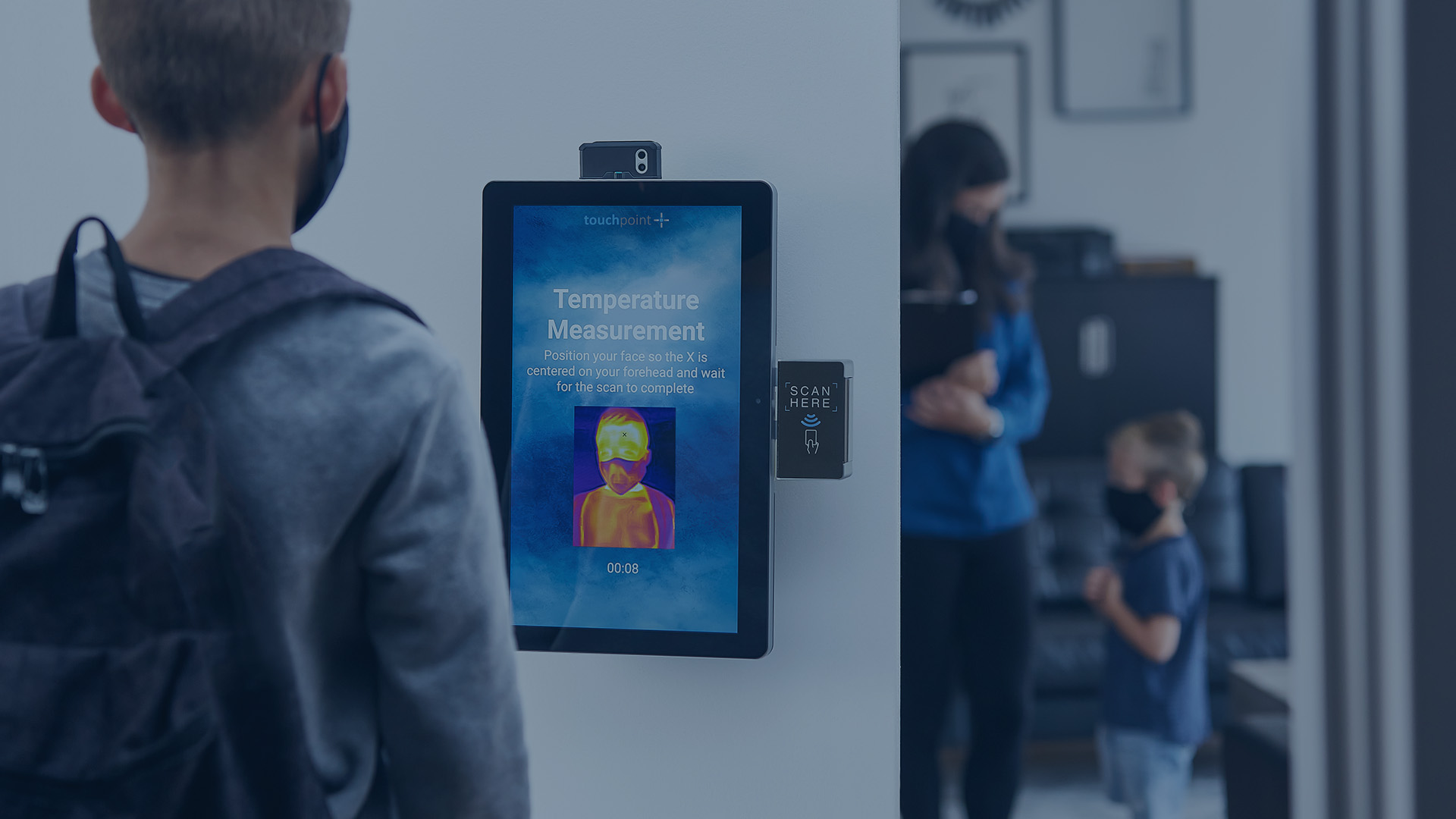 Designed for Safety
Safe-T-Screen
The Safe-T-Screen sets your district up for the future by combining employee health monitoring and time tracking, all in one easy-to-use device
Ensure safety with fast thermal temperature scans
Protect privacy with discreet illness questionnaires

Facilitate peace of mind with completely touch-free interactions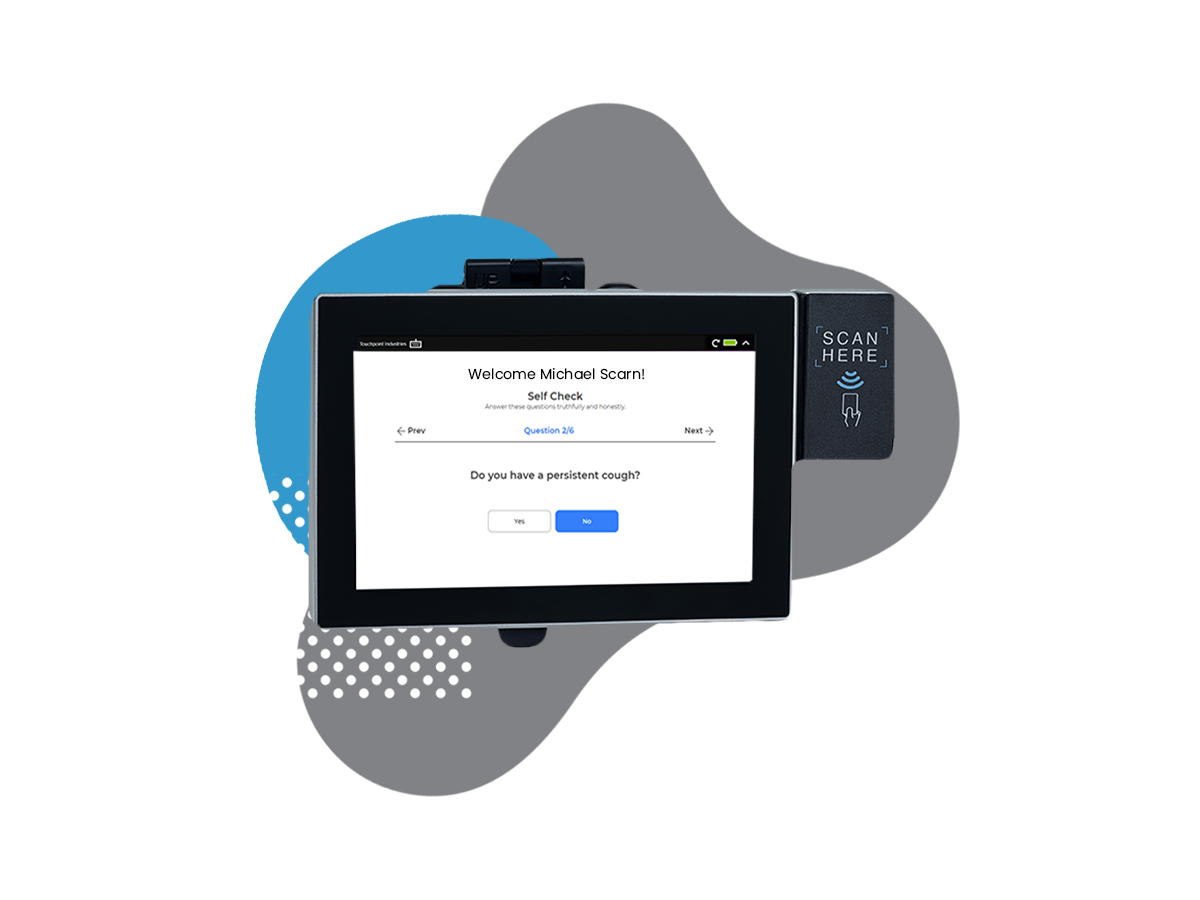 Check out our latest offering!
Screening Software
Implement on any device, including our time clocks or your existing Chromebooks and laptops

Ensure compliance with required employee and visitor screenings

Customize questions to fit your district's screening requirements
Protect Your People
No matter how you reopen school this year, our new kiosk will help you screen for potential health concerns and keep your staff, visitors, and students protected. Our kiosks are designed to be completely unmanned, eliminating the need to expose your screening staff to additional risks.
Stay One Step Ahead
Our contactless Safe-T-Screen can collect non-invasive, HIPPA compliant data from employees, volunteers, and visitors, while keeping admins ahead of the curve with real-time updates.
Invest in the Future
Even though it doesn't feel like it right now, Covid-19 will not last forever! And on that day when social distancing is a thing of the past, the Safe-T-Screen Timeclock will be ready to hang up its screening hat, and continue to provide a simple, secure and seamless clock in experience.