Clean, convenient and reliable clocking on a budget.
SmartClock Lite
With this all-in-one device featuring Any Badge technology and AnyPlace PoE, users can scan in quickly and conveniently as soon as they step foot in the building to report for work.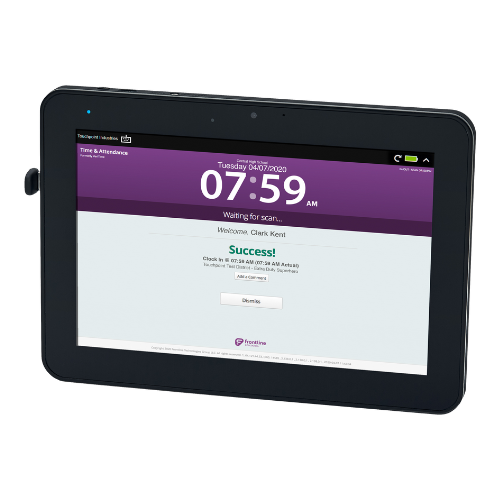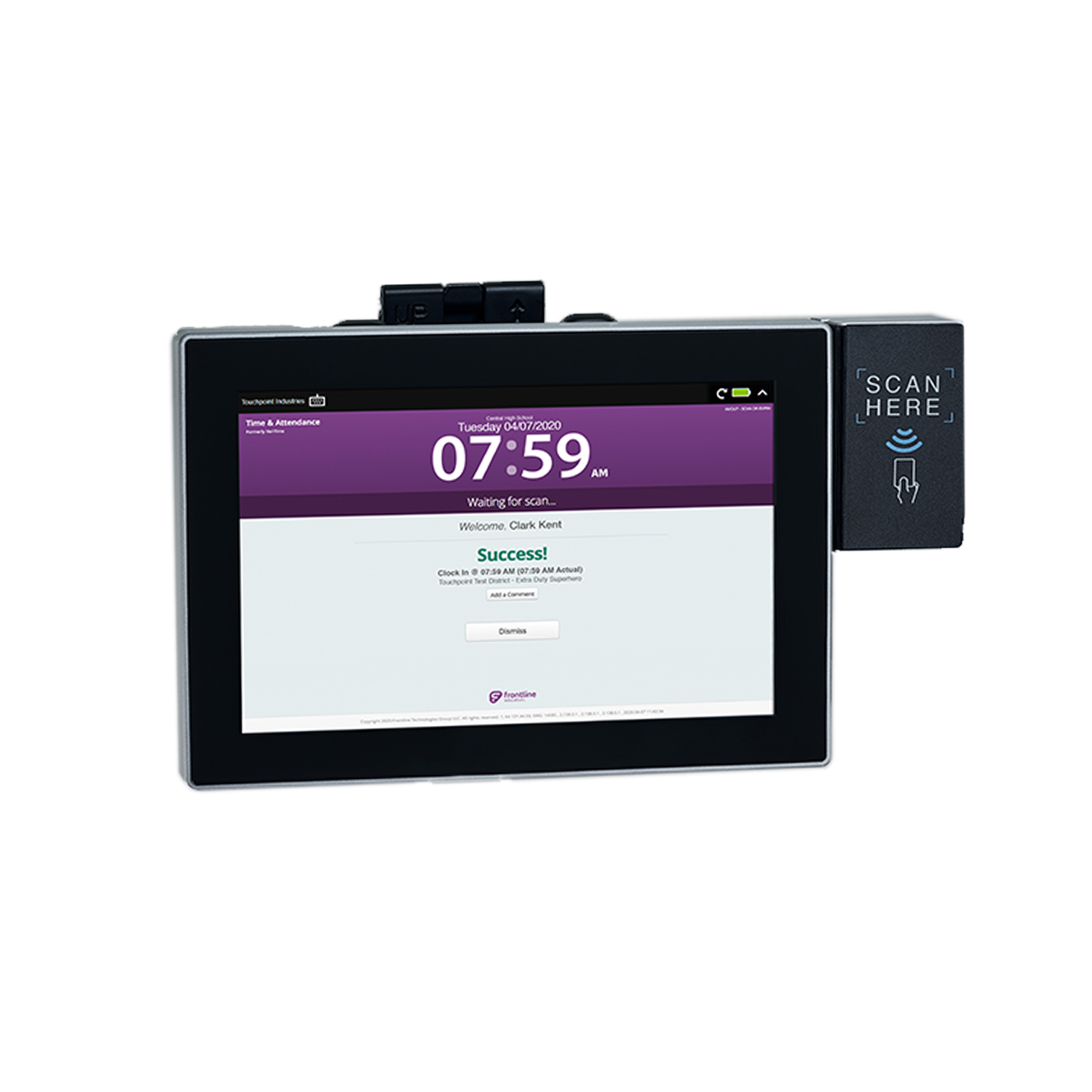 Built with and for Frontline for security and longevity for maximum uptime.
Standard SmartClock
Our most well-known clock built with and for Frontline with all the bells and whistles including our NeverDown 4G Failover to make sure employees have no reason to ever miss a punch.
Speed up clocking and prevent digital hiccups.
DIY Kit
This has everything you need to make sure your IT department can build their own kiosks and have the info they need.