Careers
Are you comfortable working in a fast-paced environment? Interested in joining a rapidly-growing Tech company?
Check out our job openings! ↓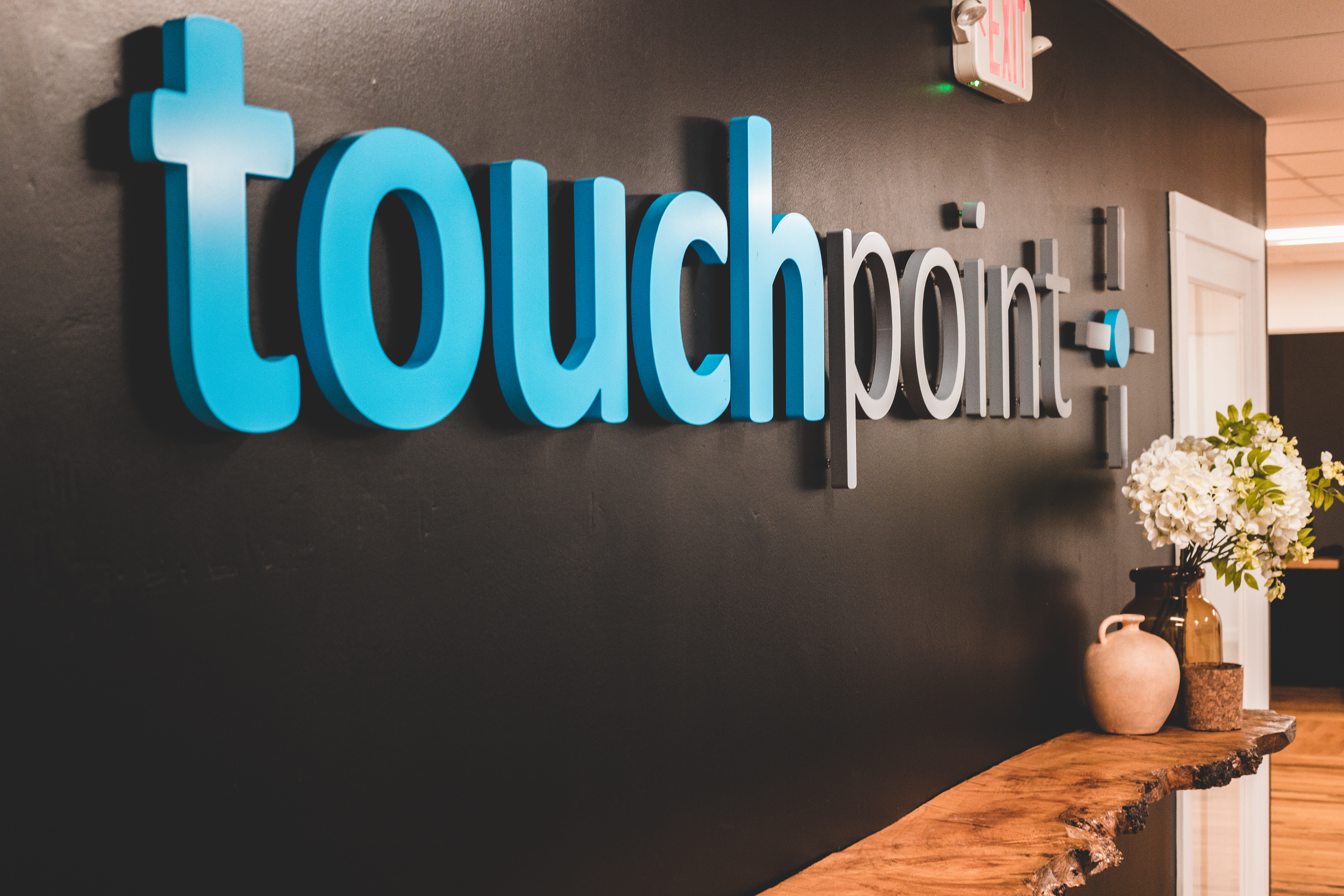 Who We Are
Life at Touchpoint...
We are a rapidly-growing team of service-minded individuals dedicated to helping each other and working for our customers.
Employees are given the opportunity and space for personal growth by taking the initiative, consistently paying attention to details, and working every day as problem-solvers. We are passionate about hitting goals, serving others, and celebrating our wins. We believe in working as part of a team, always seeking improvement, and taking ownership of every day.
If you think you would be a great fit apply below! Don't see a position that fits you? Reach out and let us know why you would be an asset to us!
Current Openings
Check out the positions that Touchpoint is accepting applications for!
Our Core Values
From customer interactions and product design to the environment in our office - we strive to live out these principles every day. Read on to learn what guides Touchpoint forward!
Contributors Not Consumers
We proactively help others and are not just entitled to our own interests. Philippians 2:3-4
GOATS Not Sheep
We always bring our best and are known for excellence not apathy. Colossians 3:23
Winners Not Whiners
We find a way to win and are not victims of circumstances. Galatians 6:9
Snipers Not Stragglers
We are focused on intentional impact and alignment, not just working and wandering. Ephesians 5:15-17
The Catalyst Not The Clog
We grow and make things better, not slow them down. Luke 19:17
Players Not The Point
We are part of a team working for something bigger than any individual. Colossians 3:1-3