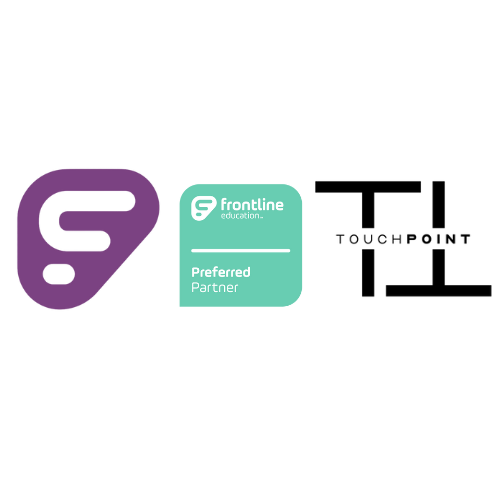 Frontline's Flexible Time Collection Methods
With Frontline's flexible time collection methods, you can pick and choose the best strategy for your employees, budget and IT team to seamlessly get time directly into your digital system.
Managed Kiosk System
Leverage existing assets to build a DIY Clock-In Kiosk, or, quickly clock in using ID badges and a range of fully-supported, non-proprietary, budget-friendly time clocks.
Featuring the DIY SmartClock App, badge, and biometric scanning.
Ideal for:
Maintenance, custodians, food service, substitutes
Accuracy and consistency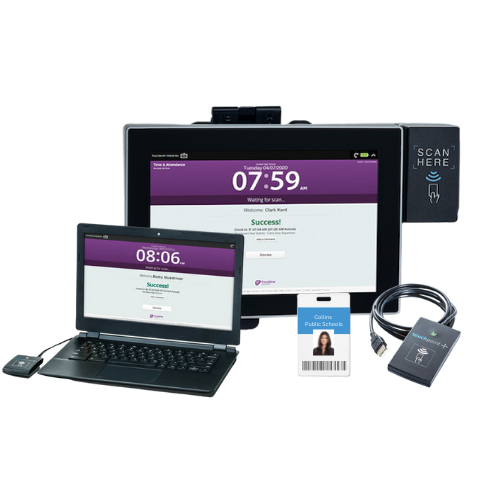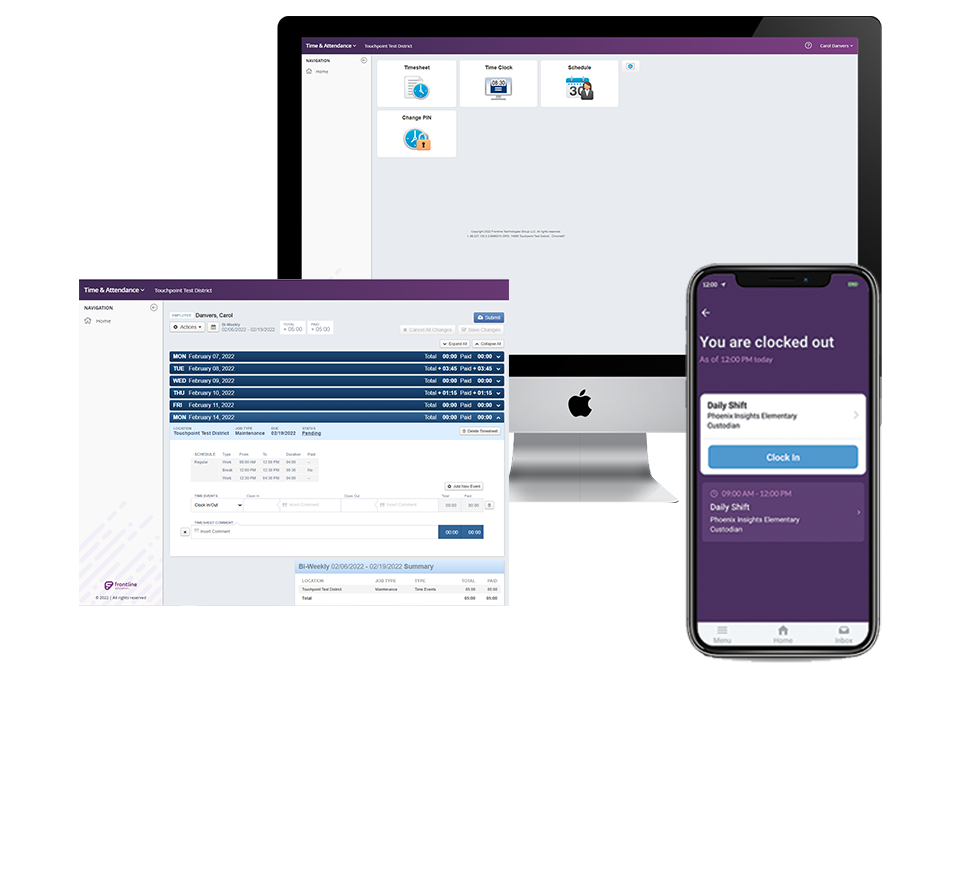 Self Report
Employees use a variety of options to manually key in start and end times for each day.
Featuring the Frontline Mobile App.
Ideal for:
Teachers, admins, secretaries, bus drivers
users with more technical ability
Districts with less strict payroll rules