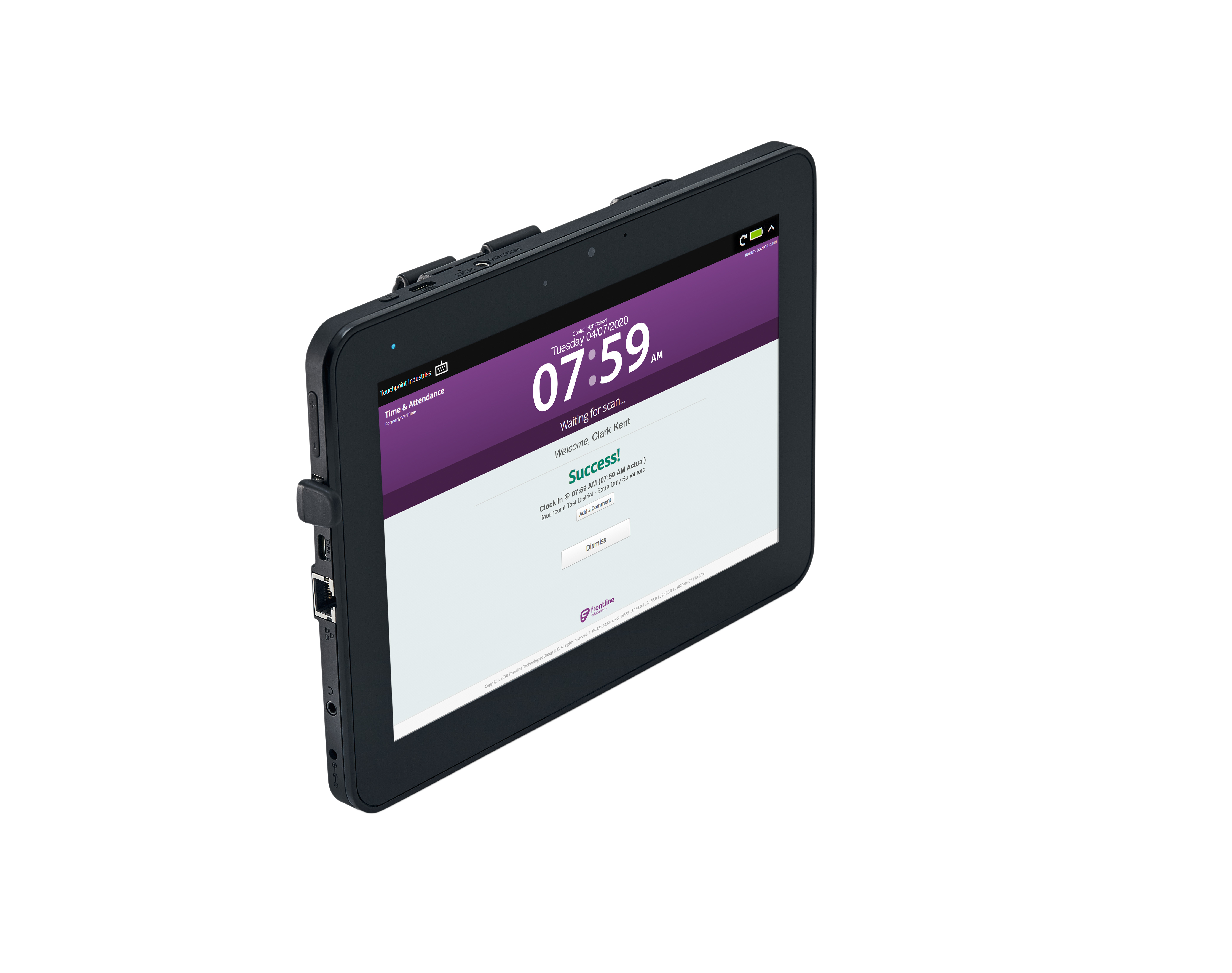 Starting at $1350, the Tablet features a custom Windows 10 device, designed to work flawlessly with Frontline Time & Attendance software.
Included features like kiosk mode and additional badge scanners are available to enhance your clocking experience.
Worried about the health of your device down the road? Don't worry, we've got you covered with 1 year of White Glove Service and Support that's included with every purchase.
Want to pick and choose?
DIY Components